Overview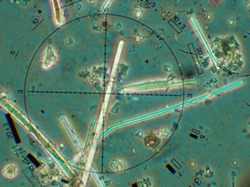 SGS Forensic Laboratories has become recognized as one of the highest quality specialty industrial hygiene laboratories in the United States. Since 1986, the laboratory has been providing high quality analytical services to industrial, commercial and public sector clients. Forensic Analytical Laboratories includes accredited locations in San Francisco and Los Angeles with combined capabilities for the analysis of asbestos, metals, hazardous waste, mold, bacteria, and particulate matter.
SGS Forensic Laboratories' San Francisco and Los Angeles laboratories are accredited by the AIHA Laboratory Accreditation Programs, LLC (AIHA-LAP, LLC) Environmental Microbiology Laboratory Accreditation Program (EMLAP) and the National Voluntary Laboratory Accreditation Program (NVLAP - Lab Codes 101459-0, 101459-1, 200908-0 & 101732-0). The San Francisco laboratory is also accredited by the AIHA National Lead Laboratory Accreditation Program (NLLAP). Additionally, these laboratory locations are accredited under the California Environmental Laboratory Accreditation Program (Cal-ELAP). Finally, the San Francisco laboratory is licensed by the Environmental Protection Agency to perform Rapid Identification and Quantification of Fungi with polymerase chain reaction (PCR).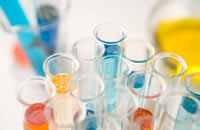 SGS Forensic Laboratories maintains a rigorous quality assurance program encompassing all facets of the analytical process from sample receipt, chain of custody, sample tracking, sample preparation and analysis, quality control and data review to final analytical report review, issuance of customer reports, and sample storage. The quality assurance program is overseen by the Laboratory Director and administered by the Quality Assurance Manager.
Since 1986, SGS Forensic Laboratories has successfully completed the analysis of several million samples in various matrices. Every sample has been analyzed carefully with great emphasis being given to quality. The laboratory's commitment to quality is the reason why experts in the field of industrial hygiene continue to choose Forensic Analytical Laboratories as their lab for both special and routine projects.